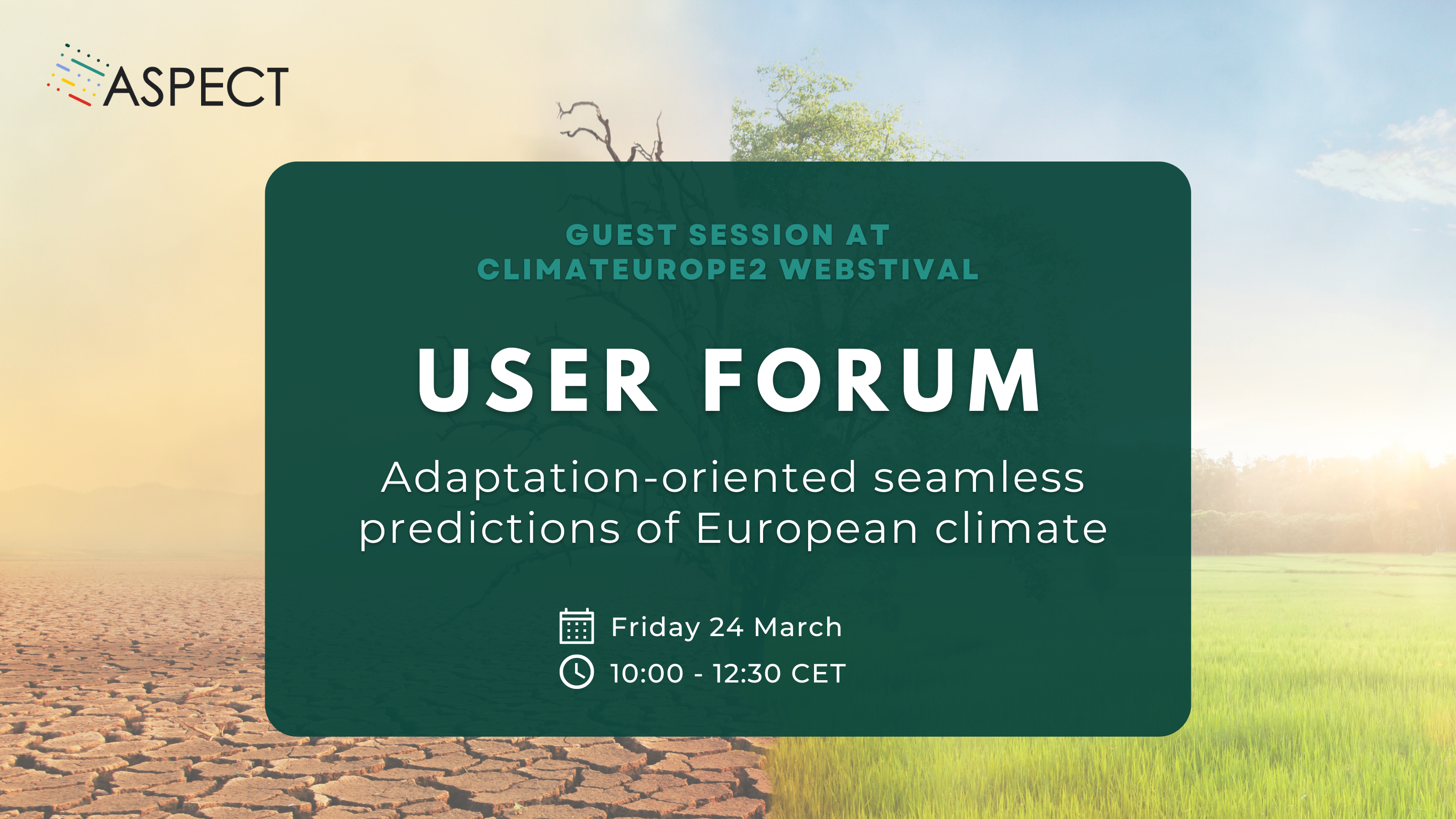 User Forum on adaptation-oriented seamless predictions of European climate
The first ASPECT user forum will be held on Friday 24 March 2023 at 10:00 – 12:30 CET. The session will take place in the framework of the three-day Climateurope2 webstival on "Science and Society Dialogues on Climate Services and Innovation", bringing together the climate services community, and enabling discussions on adaptation and climate risk assessment, among other topics.
This guest session is dedicated to the consolidation of climate forecasts and projections within a unified and seamless modelling and climate information system.
Designed as a user forum, the event will feature use cases and system requirements for the integration of climate predictions in decision- and policy-making for adaptation. During the session, climate dialogues between users and producers of seamless climate information will also take place.
As a part of the event, ASPECT will be launching a call for expression of interest for a deep engagement in scoping the use and benefits of climate forecasts for business operations.
The event will start with an introduction to the ASPECT project and seamless climate predictions, followed by perspectives from users and providers of climate information, an overview of the current state of information use and user needs in Europe based on a rapid assessment conducted in the project, and several interactive sessions with the session participants.