The ASPECT kick-off meeting was held on 1-3 February at the headquarters of the Met Office in Exeter, UK, with partners from across Europe coming together, both in person and virtually, for the first time. This four-year project, aiming to improve the provision of seamless climate information to facilitate sectoral adaptation, is set to run until December 2026. Representatives from the 11 research institutions, universities and users participating in the project, as well as from range of organisations who use climate information, took part in the kick-off meeting and engaged in fruitful discussions.

The interaction of both researchers and decision makers proved highly valuable in sharing knowledge and understanding each other's needs, while enabling collaborative exploration of ideas. In particular, the meeting sparked valuable discussions that provided insights into how climate information is used and can be useful for the three 'Super Users', which are organisations working with ASPECT researchers to co-produce and benefit from the project outputs. The Super Users have a range of interests in climate information, ranging from the wine industry, to pension funds, and city adaptation.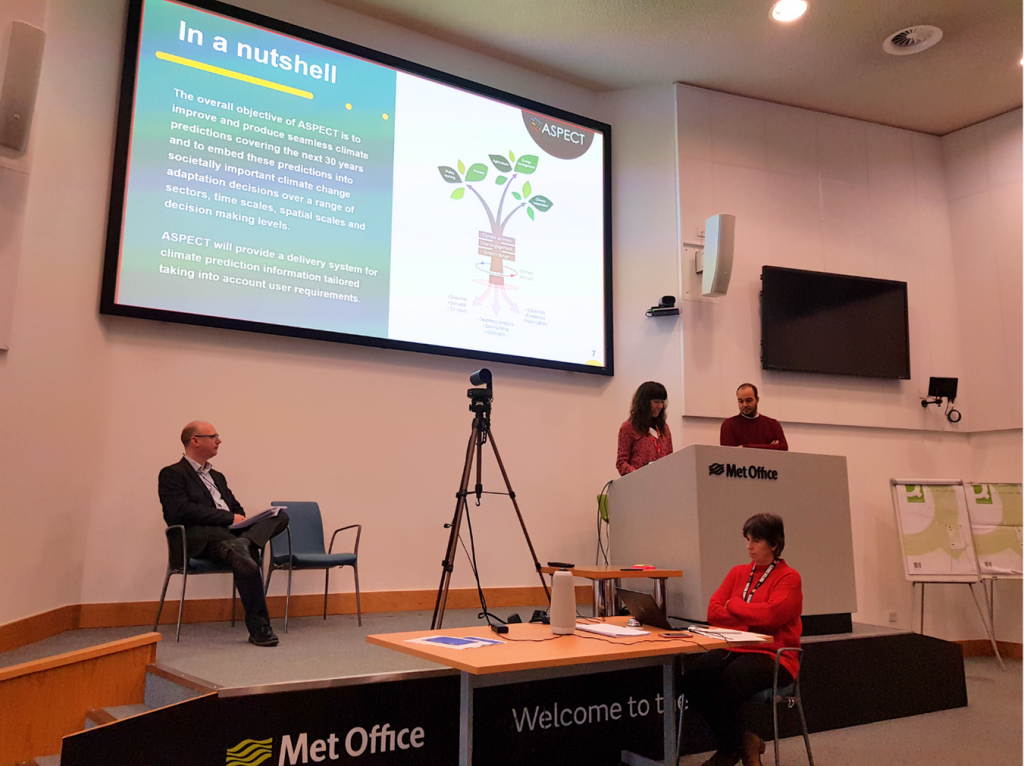 The kick-off meeting was also attended by a range of other projects and organisations, who provided a comprehensive overview of the policy and research landscape related to climate information. During the event, the consortium presented the research that will be delivered over the coming years on seasonal to decadal predictions and climate projections, improving prediction systems, temporal merging of climate information, exploring how climate information is used in decision making, and how data flows to users, which will happen alongside our ongoing plans to work with superusers.

At ASPECT, we are looking forward to the next few years and getting started with the exciting research and collaborations to ultimately facilitate climate adaptation. To stay up to date on all the latest project news and developments, follow us on twitter @ASPECT_project and join our LinkedIn page!