On Friday 24th March 2023, representatives from across ASPECT hosted the project's first User Forum as a part of the Climateurope2 Webstival. The Webstival was a highly valuable forum where over 120 participants were brought together, including producers, users, potential users and translators of climate information. The session included an overview of the upcoming research, discussions on how climate information is used in decision making for adaptation to climate change, and interactive sessions with participants.

The session began with a welcome and introduction by moderators Marta Terrado (Barcelona Supercomputing Center) and Suraje Dessai (University of Leeds). Next, Jason Lowe from the Met Office provided an overview of ASPECT and an introduction to seamless climate predictions. The preliminary findings from the evidence review on climate information use and users' needs in Europe were then presented by Sam Grainger from University of Leeds.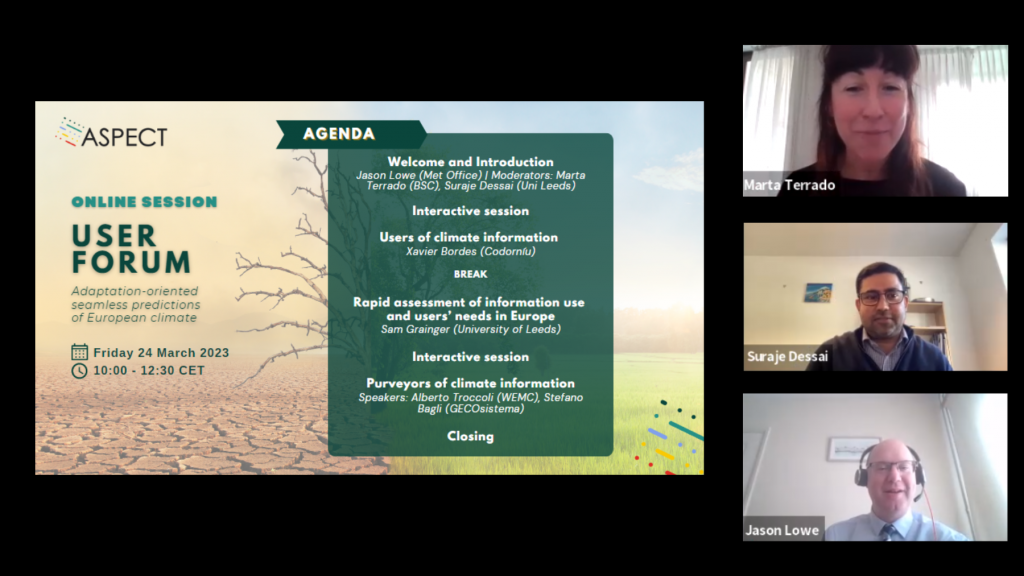 During the user forum, participants had the opportunity to listen to insights from users and purveyors of climate information. Xavier Bordes from Raventós Codorníu, one of the largest vineyard owners in Spain and Europe, and one of the ASPECT Super Users (organisations working closely with ASPECT researchers to co-produce seamless predictions), shared how his organisation will use climate information from ASPECT to inform their adaptation decision making to produce wine. In addition, Alberto Troccoli from World Energy and Meteorology Council and Stefano Bagli from GECOsistema presented their perspectives as climate service providers at the seasonal-to-decadal timescales.

In the interactive sessions, participants were asked how often and why they use climate information, with most responding that they regularly use climate information. Climate services, research, informing decisions, and early warnings were the top ranked reasons for using this information. Participants also shared the enabling factors that help their organisations use climate forecast information, with public tools, visualisations, metadata, and standardisation being the top-rated responses. The key barriers to organisations engaging with climate information was reported to be its complexity, while other challenges included uncertainty, understanding and downscaling.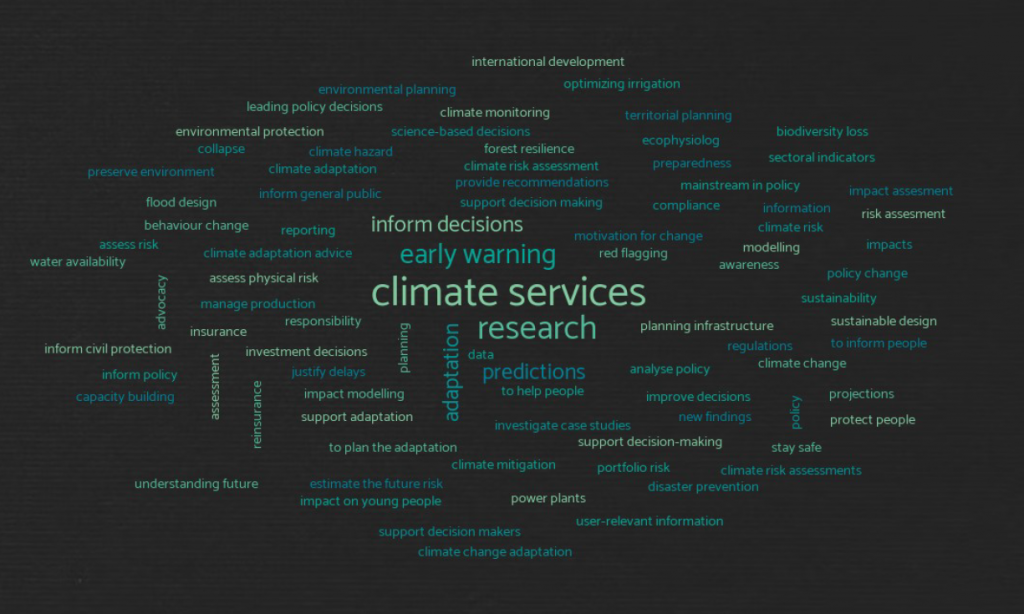 Finally, an exciting opportunity to become a superuser in ASPECT was announced, which will be officially launched in April at the second User Forum; more information can be found here. We would like to thank all participants and speakers for joining the first ASPECT User Forum. The recording of the session will be available soon on our channels. The second session of the ASPECT User Forum will be held on 21 April 2023 at 10:00-13:00 CEST. Registration is now open, while more information will be shared soon on our website and social media channels.